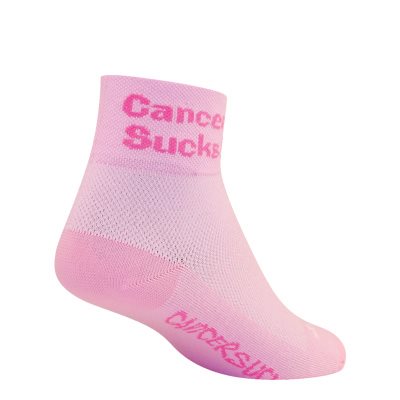 Cuff Height :

2"

Made with :

Micro Denier Acrylic

Style :

Flat-knit; Standard

Tagline :

CancerSucks.com
We are proud to donate 20% of the proceeds on the sale of every Cancer Sucks sock back to the organization. In Pink or Black the message is the same. CANCER SUCKS!
Check out how you can help here:
www.cancersucks.com
.
Key features:
• Superior softness and comfort that helps eliminate blisters and hot spots
• Mesh upper for supreme air flow
• Double-stitched heel and toe for strength and durability